RON is rising again! All this time, Rise of Nowlin was intended for gamers in Southeast Asia, and now the Mobile MMORPG with intense PVP features is ready to invade the world and spread global riots!
NEW SERVER - SOLSTICE OF LEGENDS
Rise of Nowlin is ready to open a new server with the name SOLSTICE OF LEGENDS which provides an opportunity for all players to compete again from a fresh start. Make sure you take note of the server's opening date: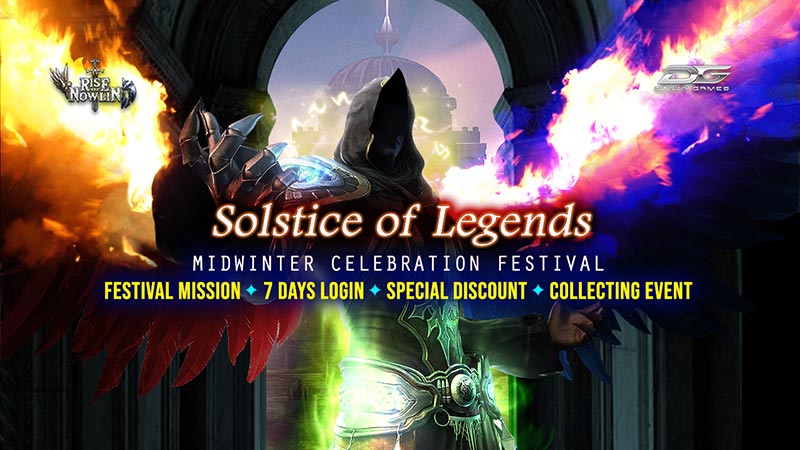 SOLSTICE OF LEGENDS
Thursday, October 14th, 2021
(after maintenance)
To welcome thousands of new players from all over the world who are ready to enter the RON gate, there is a series of exciting and interesting events with a variety of tempting prizes!
1. Playstore 50% discount
2. Triple Value PNP
3. Lucky Daily
4. Milestone Top Up (via Google Play)
5. Top Up Bonus (PNP exclusive)
6. LIVE Stream
7. Auction Day
8. RON New Value Packages
MID-WINTER CELEBRATION FESTIVAL
1. Festival Mission
2. 7 Days Login
3. Special Item Discount
4. Collecting Event